Hiring Radios - ID Requirements
RADIO EQUIPMENT HIRE - PROOF OF ID REQUIREMENTS
In common with most equipment hire companies, we reserve the right to ask for sight of documents that prove the identity and address of the hirer, before we allow collection of the equipment, or before we send it out to the hirer.
This may not always be necessary, depending on individual circumstances.
If the hirer is an existing customer, then proof of ID will usually will not be needed.
If the prospective hirer is clearly hiring on behalf of a known and/or "checkable" company or other organisation, it will not usually be needed. By this we mean a well-known major business, charity, school or college etc.
Please be aware that our decision on whether we feel happy hiring to a previously unknown customer, or on whether we need to see proofs of ID and address, is final.
ACCEPTABLE FORMS OF ID
Photo-ID
An official document that shows the hirer's name and that has a photograph of them on it.

A driving licence or passport are the best types of ID.
Foreign national ID cards are also usually acceptable.
Proof of address
We would also need to see a recent gas, electricity, telephone or water bill that clearly shows the hirer's name and current home address.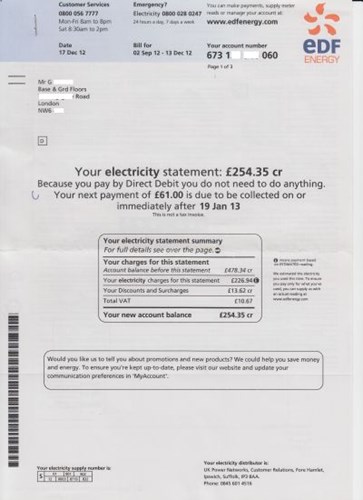 A recent bank statement is also acceptable.
---