Two Way Radios For Hire Anywhere in the United Kingdom
Our "hire fleet" of hundreds of professional two-way radios are available to hire for your event, occasion or other requirement.

Our two-way radios have been hired for Music Festivals, Crowd Control, Event Security, Event Stewarding, Fun-Runs, Conferences, Film-making, Community Events, Fairs, Village Fetes, School Fetes, Sports Days, Car Boot Sales, Football Tournaments, Stadium events, Firework Displays, Notting Hill Carnival Stewarding, Religious Festivals, Installations, Office Moves, Drama / Theatre events, Local Authority Events, Concerts, Construction Projects & Road Works, Weddings, Hotel Banqueting, Horse Trials & other Equestrian Events, Shooting, Rugby & Football Tournaments, Crane Operations, Political Rallies & Demonstrations, Holidays & Vacations and many other uses.
Whatever your requirement, we have professional two-way radio equipment to suit your needs.
CLICK HERE FOR MORE INFORMATION ON OUR TWO-WAY HIRE RADIOS
Two-Way Radio Equipment Available To Hire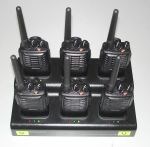 We have powerful UHF and VHF two-way handheld radios (walkie-talkies) for hire, together with vehicle radios, base stations and a full range of accessories including earpiece/microphones, headsets, two-way radio chargers and batteries. We have both analogue and digital twoway radios for rental.
Two-Way Radio Licences
All of our two-way radios for hire are the more powerful variety for which a licence is needed in the UK.
However, you do not need to arrange any licence in order to hire any two-way radios from us. You will be using our "Business Radio Suppliers Licence" and the Ofcom-approved radio hire frequencies.
So, you don't have to worry at all about licencing issues when hiring two-way radio equipment from us - it is all taken care of by us!
Digital Two Way Radios For Rent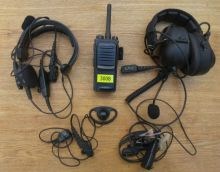 Our state-of-the-art Hytera PD705 digital two-way radios are market leaders, and we have hundred of them available for hire!
The PD705 two-way radio is digital, which means improved voice clarity.
We also have a full range of accessories for our Hytera two-way radios including headsets, earpiece/microphones and speaker/microphones.
Delivery
---